2024 11th International Conference on Chemical and Biological Sciences (ICCBS 2024) will be held in Tokyo Institute of Technology, Japan during April 9-12, 2024. It is co-sponsored by Network Joint Research Center for Materials and Devices: Dynamic Alliance for Open Innovation Bridging Human, Environment and Materials.
The aim objective of ICCBS 2024 is to provide a platform for researchers, engineers, academicians as well as industrial professionals from all over the world to present their research results and development activities in Chemical and Biological Sciences. ICCBS provides opportunities for the delegates to exchange new ideas and application experiences face to face, to establish business or research relations and to find global partners for future collaboration. Submitted conference papers will be reviewed by technical committees of the Conference.
Publication
Option 1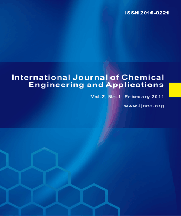 Selected papers will be published into International Journal of Chemical Engineering and Applications (IJCEA) [ISSN: 2010-0221]. Abstracting/ Indexing: Chemical Abstracts Services (CAS), Ulrich's Periodicals Directory, CABI, Electronic Journals Library, Google Scholar, ProQuest, Crossref, EBSCO, CNKI.



Option 2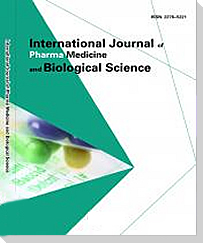 Selected papers will be published into International Journal of Pharma Medicine and Biological Sciences (IJPMBS) [ISSN: 2278-5221]. Abstracting/Indexing: CNKI; Embase; ProQuest; Google Scholar; etc.

We sincerely welcome you to attend ICCBS 2024. There are 3 types of registration as following:
Full Paper Registration(Presentation and Publication): (Template)
Authors need to submit full paper before submission deadline, which will go through the preliminary review and peer review system. Review result will be sent out by the notification date. Accepted papers after registration and presentatioin will be included in the conference proceedings.
Abstract Registration(Presentation Only): (Template)
Prospective participants need to submit the abstract ONLY before submission deadline. The conference committee will perform a brief review, and results will be given around one to two weeks.
Listener Registration(No publication/presentation): (Register Now!)
You're simply required to fill out the information online for listeners and proceed with the payment before registration deadline. We'll contact you after we reviewed the registration.
The cookie settings on this website are set to "allow cookies" to give you the best browsing experience possible. If you continue to use this website without changing your cookie settings or you click "Accept" below then you are consenting to this.