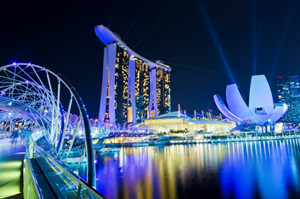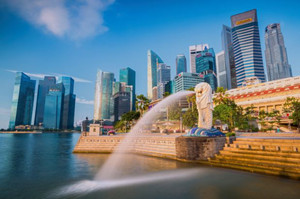 Singapore, officially the Republic of Singapore, is a sovereign city-state and island country in Southeast Asia. It lies one degree (137 kilometres or 85 miles) north of the equator, at the southern tip of the Malay Peninsula, with Indonesia's Riau Islands to the south and Peninsular Malaysia to the north. Singapore's territory consists of one main island along with 62 other islets. Since independence, extensive land reclamation has increased its total size by 23% (130 square kilometres or 50 square miles).
Singapore is a global commerce, finance and transport hub. Its standings include: the most "technology-ready" nation (WEF), top International-meetings city (UIA), city with "best investment potential" (BERI), world's smartest city, third-most competitive country, third-largest foreign exchange market, third-largest financial centre, third-largest oil refining and trading centre and the second-busiest container port. The country has also been identified as a tax haven. In 2018 the Economist Intelligence Unit (EIU) ranked Singapore for the fifth year in a row as the most expensive city to live in the world.
Singapore ranks 5th on the UN Human Development Index and the 3rd highest GDP per capita. It is ranked highly in education, healthcare, life expectancy, quality of life, personal safety and housing. In 2018, Singaporean citizens had visa-free or visa-on-arrival access to 180 countries and territories, ranking the Singapore passport first in the world. Although income inequality is high, 90% of homes are owner-occupied. 38% of Singapore's 5.6 million residents are permanent residents and other foreign nationals. There are four official languages: English (common and first language), Malay, Mandarin and Tamil; almost all Singaporeans are bilingual.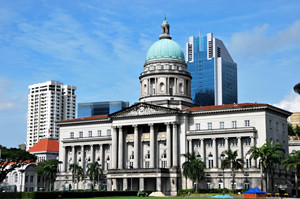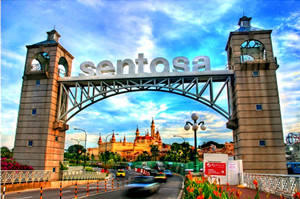 The cookie settings on this website are set to "allow cookies" to give you the best browsing experience possible. If you continue to use this website without changing your cookie settings or you click "Accept" below then you are consenting to this.